Nov 15

Bridging a Digital Gap in the C-Suite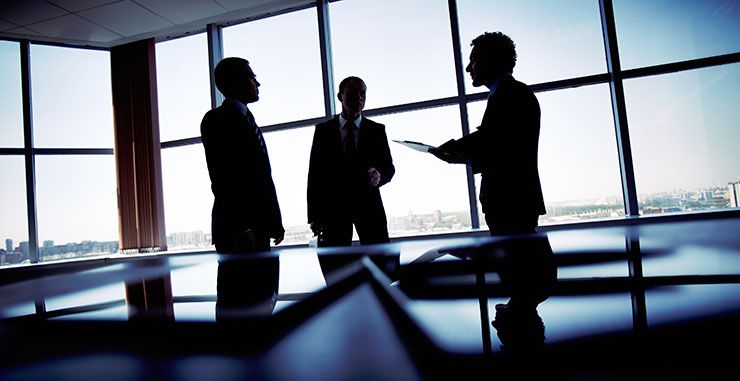 Most business leaders from around the world say their overwhelming objective is to find better ways to implement their plans. The Harvard Business Review in a cover report on why company strategies unravel, tells us that the #1 concern for CEOs worldwide is the ability to successfully execute strategy. Overall, in fact, two thirds to three quarters of these organizations struggle to implement their C-Suite plans.1
Executional Excellence is their No. 1 challenge.
The need to overcome this obstacle is so acute that CEOs rank strategy execution ahead of 80 other concerns, including innovation and top-line growth.2 And the task is daunting: even the best business strategies have a tendency to dissolve in the fog of large, complex organizations. Coordinated execution is critical even at granular levels; controls and oversights must be managed at every stage to keep strategies on track. Executives are telling us they need to crack the code for making strategic initiatives succeed.
CEOs don't run initiatives. They run companies. And while there are endless project management tools available to manage initiatives, CEOs and C-suite leaders need tools designed to help them implement strategy across their entire organization. Multinational corporations often use excel spreadsheets to track their initiatives across the universe of their organization.
Several recent McKinsey studies indicate a paradigm shift is on the horizon for traditional C-Suite execs and their boards. McKinsey2 suggests there is a "digital gap in the C-Suite," and questions old management methods for planning, implementing, and working together. Where there is currently a digital lag in the C-Suite strategy toolbox, they argue in fact for CEOs and their boards to be catalysts for digital transformation. They further recommend digitizing the most distinctive C-Suite executive function—strategy. The report concludes that, over the next 3-5 years, digitization within complex enterprises will focus on "creating knowledge-sharing and collaboration-cloud platforms at the level of strategy."3
These predictions help to intensify the spotlight on technology and its ability to deliver new tools for the C-Suite to plug gaps, address crises, and create change effectively, swiftly, and seamlessly even within large enterprises.
I believe there needs to be a digital solution in the business execution and accountability space. A CSM solution – Corporate Strategy Management – with a common currency, a common language, a common level of accountability, and a scorecard. Steven Schmidt, past president of Office Depot International, points out that just as Salesforce.com revolutionized the CRM space "The ability to see across the enterprise at any time in real time, is incredibly valuable at key moments in an organization's life cycle."
Imagine a system that allows the organization to be hyper-responsive—to catch opportunities and avoid obstacles. A system that flexibly adapts to an organization's unique plans and structure, giving CEOs and the senior team real-time, anytime, briefings from their organization's front lines – this is the vision I have for CSM.
A number of technologies are beginning to offer solutions that help manage strategic execution at the senior executive level. Most, however, are focused on small business. So it's time to put energy and resources behind a solution for large, complex organizations; one that provides comprehensive support for executives managing multiple layers within a company, and provides a powerful dashboard for senior leaders to see and steer their entire enterprise.
CEOs need to embrace the digital revolution, not only to gain market share through innovation and product development, but more importantly, as a tool to manage and grow efficient, accountable and resilient organizations. The C-Suite is at a digital tipping point, and successful organizations are learning there are new ways to harness the power of their team's collective intelligence to drive strategy.
Footnotes
1 HBR "Why Strategy Execution Unravels,"* 3/15
2 June 2016 McKinsey Quarterly report* on "The Evolution of Social Technologies"
3 The McKinsey Global Survey "Cracking the Digital Code"
About the Author 
Bob Epner is founder and CEO of Chiefofstaff.com. Chiefofstaff.com is the leader in the new category of Corporate Strategy Management software, which helps CEOs and C-Suites manage the resources, activities and processes required to successfully achieve an organization's plan objectives. With Chiefofstaff.com, senior leaders in complex organizations can see their whole plan in one place, maintaining a clear line of sight across the plan, the people, and the initiatives that are necessary to deliver the plan. Epner has over 20 years of related senior management experience, having held multiple leadership positions at ING Global including Senior Vice President and Chief of Staff for ING Investment Management. From 2002 to 2008 he was based at ING's Asia/Pacific headquarters in Hong Kong, where he held the positions of Chief of Staff and Regional Chief Operating Officer overseeing 24 businesses across twelve countries with over 10,000 employees.